By Stephanie Kurz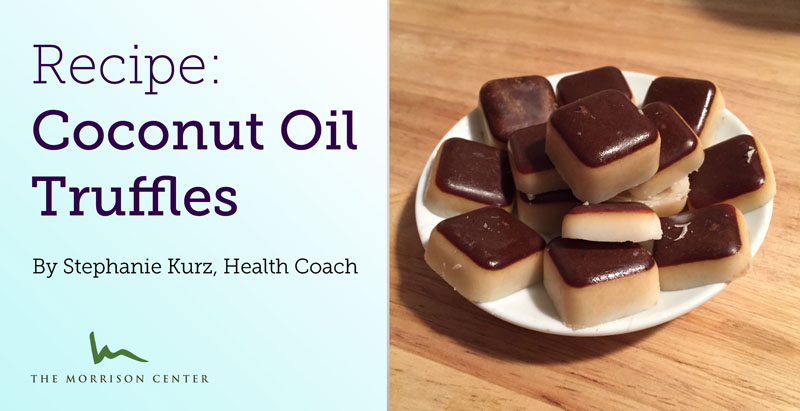 You've probably heard that coconut oil is a superfood that you should incorporate into your diet — how? Let me count the ways! You can roast vegetables in it, cook chicken in it, melt it and add it to smoothies…and you can to make it into treats.
But first, a quick mention of some of coconut oil's many benefits: it provides healthy fats in the form of medium chain triglycerides (MCT) that are easily burned for energy and used by the brain for fuel, contains antimicrobial lauric acid, which helps fight pathogens in the digestive tract, and supports weight loss by keeping you satiated long after you eat it.
Here's the super simple Coconut Oil Truffle recipe:
Ingredients:
1 cup organic coconut oil
1 tsp raw honey or small pinch of powdered 100% stevia
Flavor option #1 — Chocolate: 2 Tbsp unsweetened un-dutched cocoa powder + ½ tsp vanilla extract
Flavor option #2 — "Chocolate" before bedtime: ½ cup carob powder + ½ tsp vanilla extract
Flavor option #3 — Warming Blend: 2 Tbsp cinnamon + ¼ tsp ground nutmeg
Flavor option #4 — Anti-Inflammatory Blend: 1 Tbsp cinnamon + 2 tsp powdered ginger + ½ tsp turmeric
You'll also need two ice cube trays; I love to make mini versions with trays like this.
Instructions:
Melt the coconut oil in the microwave (maybe 30-60 seconds) or in a small saucepan over medium-low heat. Once melted, add your flavor combination, and stir to combine; a whisk works well to remove clumps.
Pour the mixture into the ice cube tray, filling each cube space about ½ full.
Chill in the freezer or fridge so they solidify; it should take less than an hour. When the truffles are ready, pop them out of the tray and store in a jar in the fridge or freezer.
These coconut oil truffles are delicious and satisfying. They're particularly good to eat before bed to help stabilize blood sugar throughout the night. Enjoy 1 per day, 2 if they're mini.
*Note, your coconut truffles should look homogenous; those in the photo were left to sit so the flavors fell to the bottom.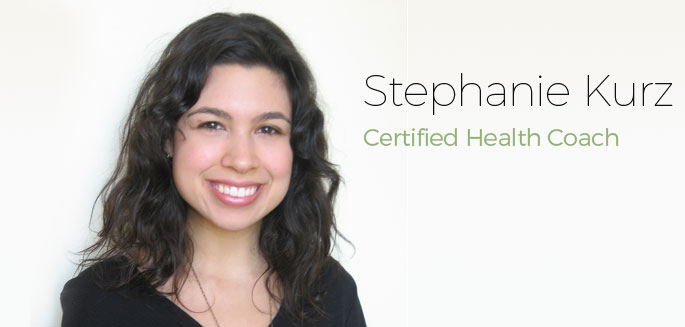 Stephanie Kurz, N.C.
Stephanie Kurz is a certified health coach working at The Morrison Center, in NYC, where she partners with clients to optimize their energy, vitality and physical well-being with the use of diet modification, and a balanced, natural approach.
To learn more about how our health coaches can help you achieve your goals, visit our website or download our Health Coach Services brochure.