The Morrison Center
461 Park Ave South, 12th Floor New York, NY 10016 Phone: 212.989.9828
At the the Morrison Center our team of doctors and medical professionals improve health and wellness through high quality treatments and safe and effective prevention. We strive to find the underlying cause of your condition and provide an individualized treatment plan.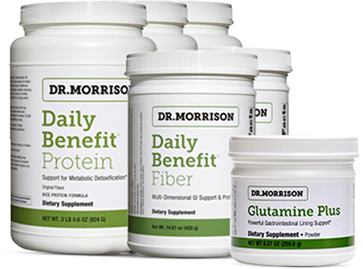 Daily Benefit

®

Program
Detox Naturally
Dr. Morrison's science-backed detox program supports your body's ability to detoxify naturally and helps to jump-start your metabolism.
Visit the DailyBenefit.com Store and you can:
Learn more about Dr. Morrison's unique detox program.
Read informative content from the Morrison Center team
Purchase your favorite supplements.
Visit Store

Green Machine, Algae - the next best protein source?
By Tapp Francke Ingolia and Jeffrey A. Morrison, MD, CNS
Read article