You've got your health-boosting marching orders and they include Dr. Morrison's gut healing triad: Daily Benefit® Protein Powder, Daily Benefit® Fiber and Glutamine Plus. Now it's time to pump up the flavor by adding a few delicious superfoods!  You'll be tickled pink!
Vanilla Berry Smoothie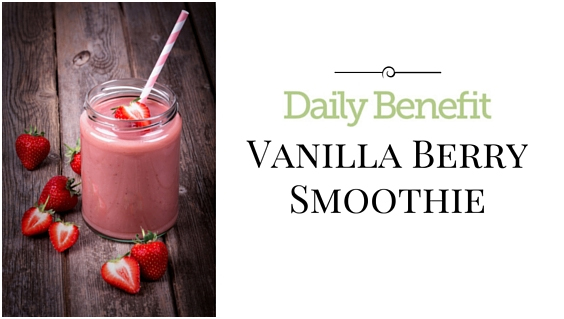 Dr. Morrison's protein shake is a great way to get a balanced breakfast that will keep you feeling full until lunch. To boost its flavor and nutrition, we added organic berries and cinnamon and blended it into a sweet treat that actually helps control blood sugar. And if you're feeling frisky, you can add a heaping teaspoon of raw maca powder. Maca was prized by the ancient Inca for its adaptogenic properties, and for its reputation as a reproductive tonic to boost fertility, sexual drive and endurance. Whip up a double serving for you and your sweetheart any day!
Yield: 1 serving
Blend the following ingredients until smooth.
4 oz. water
4 oz. non-dairy milk (like unsweetened almond or coconut milk)
2 scoops Daily Benefit

®

Protein Powder
1 tbsp Daily Benefit

®

Fiber
1 tbsp Glutamine Plus
1 cup frozen organic strawberries and/or raspberries
1 tsp organic vanilla extract
1 tsp ground cinnamon
2 tsp monk fruit sweetener
optional: 1 heaping tsp raw maca powder