By Dr. Morrison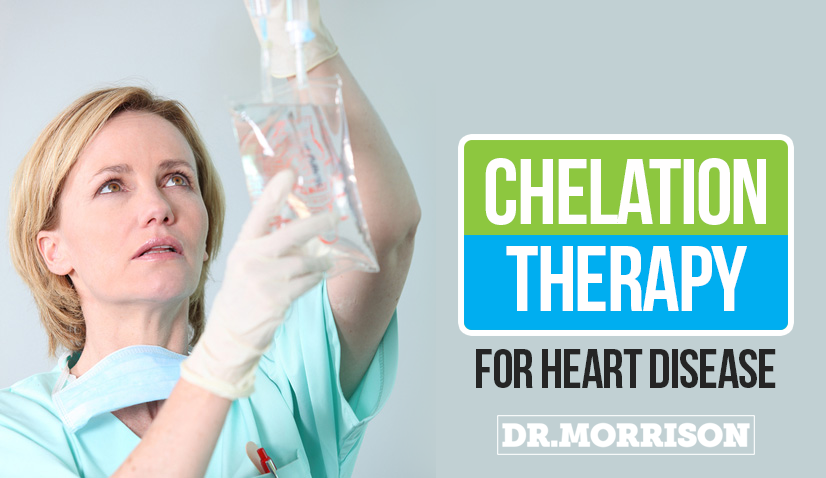 Ethylene diamine tetra-acetic acid (EDTA) chelation therapy is an intravenous treatment that involves repeated administrations of a synthetic amino acid to reduce atherosclerotic plaque and improve symptoms of cardiovascular disease.  Physicians have used this treatment successfully for this purpose since the 1950s.  In the late 1960s, after numerous positive articles and just as the patent on EDTA was about to expire, the effectiveness of EDTA for treating patients with cardiovascular disease was called into question and it's future as a therapeutic agent became uncertain.
The American College for the Advancement in Medicine (ACAM) was formed in 1973, to promote and teach chelation therapy, as well as other integrative medicine practices.  Since that time, ACAM has trained and certified numerous physicians to safely administer EDTA chelation therapy to their patients.  ACAM physicians have published case studies highlighting its safety and effectiveness with the ultimate goal of having a multi-center trial to clarify these outcomes.
The Trial to Assess Chelation Therapy (TACT), a multi-center international collaborative study sponsored by the National Center for Complementary and Alternative Medicine (NCCAM) was initiated in September 2003.  Its purpose was to determine the safety and effectiveness of EDTA chelation therapy in individuals with coronary artery disease.  The TACT trial was just completed in October 2012 and it found that heart patients who are treated with conventional medications pluschelation therapy fared better than those who were treated with medicationalone. Cardiologist and lead author Gervasio Lamas, MD, of Mount Sinai Medical Center in Miami Beach, Florida presented his findings this past week at the annual meeting of the American Heart Association in Los Angeles.
"Chelation therapy, when added to standard medical therapy, appears to be beneficial."
The TACT Trial enrolled patients who had had a heart attack, were at least 50 years of age, and had good kidney function.  The study enrolled 1708 patients. Each patient was asked to receive 40 intravenous chelation or placebo (or inactive) infusions. This therapy has long been considered controversial.  A national survey published in 2007 reported that over 100,000 adults received it annually.
This multi-center trial involved 134 sites within the US and Canada and was the  first randomized, double-blind, placebo controlled trial of its kind to objectively evaluate chelation therapy. Half of the patients in the trial received the active ingredients consisting of a synthetic amino acid, disodium EDTA, along with 7 grams of  vitamin C, B vitamins, electrolytes, and a local anesthetic while the other half received a placebo. Neither the doctor nor the patient knew which group they  were in.
The study found that:
Patients who received chelation therapy had 18% fewer cardiovascular events defined as death, heart attack, stroke, coronary revascularization, and hospitalizations for angina compared to placebo.
Diabetics appeared to particularly benefit, with a 39% reduction in cardiac events.
It is important to note chelation therapy was able to benefit patients who were already on maximum medical therapy, that is, statins, beta-blockers, ACE inhibitors and platelet inhibitors.
Improvements in Quality of Life were not considered to be statistically significant.  QOL assessments, however, were only performed through the end of the second year of the study, and clinical benefits accrued later.
After 55,222 total treatments, there was no increased risk of side effects including deaths or heart attacks in those receiving chelation therapy. The results are encouraging and hopefully will lead to further evaluation of chelation therapy as a useful adjunct in the management of cardiovascular disease.
Jeffrey A. Morrison, M.D.
Excerpts from Dr. Lamas press release read at ACAM general session Nov 2012