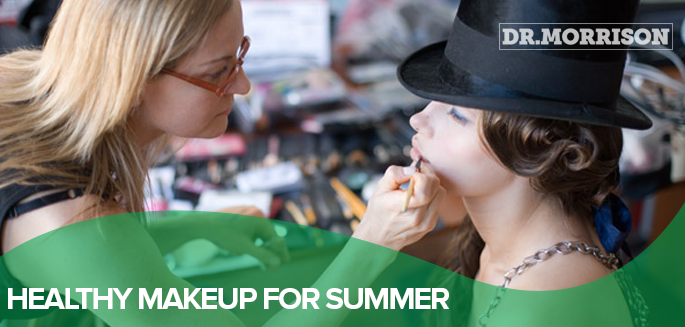 By Martha Friedlander
With the summer heat and  humidity nobody wants to be wearing a full-face makeup! Here are some simple and easy to follow tips for you to look great and feel fresh and healthy.
Beautiful skin is sexy!  Clean skin is the base for real beauty.  Use a soft scrub 2 times a week (3 if you have oily skin) to unclog your pores, improve circulation and get rid of dull skin.
I suggest Tata Harper refreshing cleanser. It is totally natural, organic, and infused with essential oils from herbs grown on their own farm. You should also try Alba Botanica Sea Algae Enzyme Facial scrub which comes in a easy to carry tube.
After the scrub moisturize for a radiant glow. You should opt for a tinted moisturizer, then a cheek tint, and finally good mascara and you are ready to go. All links are listed below if you'd like to check out their site for yourself!
Step 1:  Exfoliate with Tata Harper's Refreshing Cleanser or Alba Botanica's Cleanser.
Step 2:  Hydrate even if you have OILY SKIN, (just opt for an oil free moisturizer) I love 100% Pure's Argan Oil Hydration Facial Moisturizer with SPF 30.
Step 3: Curl your eyelashes and apply Mascara (try some of the new and improved natural mascaras, like Eco-raw mascara by Holeco life, Jane Iredale, 100% Pure lengthening fruit mascara.
Step 4: Apply a lip gloss for plump and shine. (remember here that we eat a lot of lip-gloss and lipstick, so make sure it's a safe one.) 100% Pure cosmetics have great colors and smells divine! Try a cheek and lip tint by 100% Pure. I suggest warm peach and plummy bronze for dark skin.
In just a few minutes a day you can look and feel great without stress or too many products.
Enjoy life and your natural way of being beautiful!