Adopted by Melissa Wood, Nutritional Health Coach
As the Jewish Holidays are approaching, here is a gluten free option of your favorite recipe to keep you and your waistline on track during the holiday season.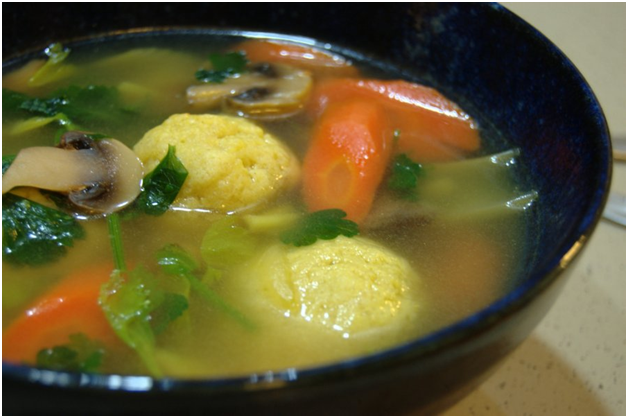 Ingredients
2/3 cup gluten free oat flour
2/3 cup potato starch or tapioca starch
1/8 cup chickpea flour
½ tsp Kosher/sea salt
¼ cup olive oil
4 tbsp water or seltzer water for extra fluffiness
 Dried dill, thyme or finely chopped rosemary
Instructions
Preheat oven to 450 degrees.
Place the oat flour, potato starch (or tapioca starch), chickpea flour and sea salt, plus any herbs, into a food processor. Pulse a few times to combine.
Add olive oil and water.
Pulse until the mixture forms a ball in the processor. Optional, add 1 tsp of additional water at a time until it forms a ball.
Sprinkle your surface with additional potato starch or tapioca starch.
Pour the dough onto the floured surface and knead a few times. Cut the dough in half.
Prepare 4 large pieces of waxed paper.
Lay 2 sheets out and wet the paper with a bit of water.
Place the dough in the center of the paper.
Wet the second sheet of paper with water and place, wet side down, on top of the dough.
Roll out the dough very, very thin, to about ¼" thick.
Prepare a baking sheet with parchment paper.
Carefully take the top sheet of waxed paper off and bring the piece of paper with the dough on it to the baking sheet. Flip the dough onto the baking sheet, slowly removing the bottom piece of paper. Do the same with the second round.
Using a fork, prick holes all over the dough.
Bake for just about 10 minutes until crispy and golden brown around the edges.
How to Make Homemade Gluten-Free Matzah Balls in this recipe from Good Food Life