If you've ever been a Thin Mint fan, this smoothie is for you! We started with Dr. Morrison's three Detox Shake components: Daily Benefit® Protein Powder, Daily Benefit® Fiber and Glutamine Plus. Then we added decadent cacao and icy mint to pump up the nutrition and flavor!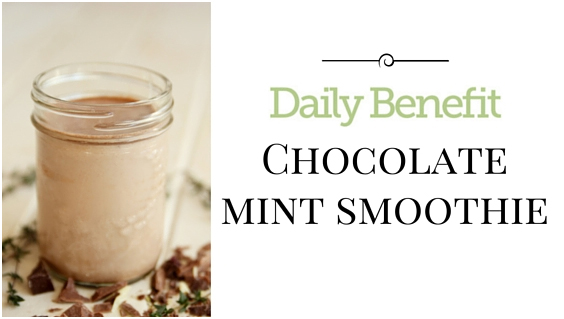 Adding antioxidant cacao to your breakfast shake tastes delicious. Plus, it's been shown to improve circulation, lower bad cholesterol and may lower the risk of heart disease. In this yummy shake, raw cacao powder and mint leaves combine into a refreshing antioxidant power bomb.
Yield: 1 serving
Blend the following ingredients until smooth.
4 oz. water
4 oz. non-dairy milk (such as unsweetened almond or coconut milk)
2 scoops Daily Benefit

®

Protein Powder
1 tbsp Daily Benefit

®

Fiber
1 tbsp Glutamine Plus
1 tbsp unsweetened raw cacao powder (or adjust to your taste)
3 medium size fresh mint leaves
1/2 tsp organic vanilla extract
1/2 tsp ground cinnamon
2 tsp monk fruit sweetener