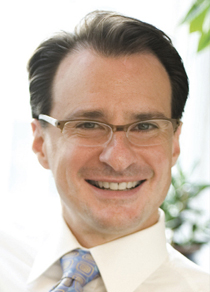 By Dr. Jeffrey Morrison
Dear Friends,
I am pleased to announce the launch of our new website  to reflect the permanent growth of the organization over the past few years.
With the new site, patients and visitors will have  access to pertinent health and nutrition information on a daily basis, and everything they need to know about the detox plan in one place.  In this site, I hope you will find that my staff and I have accomplished that and much more.
Please take time to look around.  You will find a great deal of information about my medical office, The Morrison Center; our Daily Benefit® program for detoxifying your body and helping you to lose weight; and our line of healthful supplements we offer to you under the new name, Dr Morrison.  We will supplement this information with regular comments and explanations of the latest health and nutrition news on Facebook and Twitter.
We also plan to have recipe contributors and blog contributors from our staff and friends who want to share their insights, research and perspectives from their practices and lives to help you achieve optimal health.
Please feel free to give us feedback.  I love to hear how our advice and supplements are helping you to feel better (what I call "the good stuff") and certainly welcome constructive suggestions so we can continue to improve our offering.  Your reactions and suggestions are encouraged.  I am hoping you will make this one of your frequently visited web destinations, recommend it to your friends and maybe even become a recipe or blog contributor.  Please don't be shy!
Thank you for visiting our site today!
And always, Crave Healthy and Best of Health!
Jeffrey A. Morrison, M.D.