By Debra Kaplan and Stephanie Kurz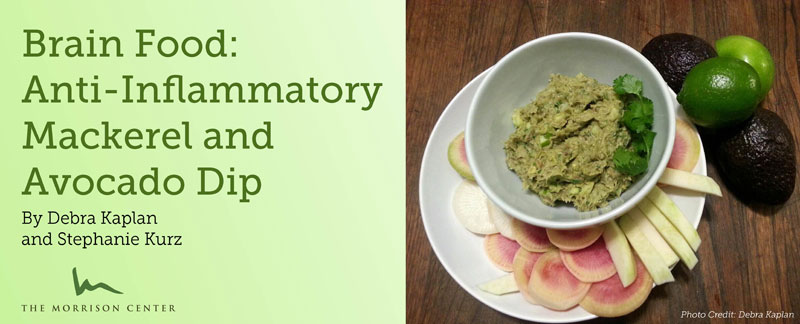 This delicious dip provides an impressive range of health benefits to support healthy brain function, clear thinking, and enhance one's mood. Enjoy as a snack with turnip rounds, watermelon radish rounds, carrot and celery sticks or stuffed into red bell pepper.
Ingredients:
7 ounces of smoked mackerel (1 package)
1 avocado
3 Tablespoons of fresh lime juice
1/2 green apple, diced
1/4 cup of chopped fresh cilantro
Seasonings: 1/2 teaspoon curry powder, 1 teaspoon coconut aminos
Instructions:
Remove skin from mackerel. Cut avocado into chunks. Mash together with the lime juice, curry, coconut aminos, cilantro. (You can also pulse it together in a food processor.) Add the diced apples. Taste and adjust seasonings.
Recipe adapted by Debra Kaplan from here.
Ingredients Nutritional Benefits
Mackerel – Rich in anti-inflammatory, brain-supportive omega-3 and omega-6 fatty acids, as well as vitamin A, B6, B12, C, D, E, K, a wide range of important minerals, and protein — a nutritional powerhouse!
Avocado – Excellent source monounsaturated fat, which contributes to health blood flow, including to the brain.
Fresh lime juice – Provides vitamin C, a powerful antioxidant necessary for us to produce "feel good" neurotransmitters norepinephrine and serotonin.
Apple – Rich in flavonoids, which reduce brain cell inflammation and oxidation.
Cilantro – High in antioxidants and may help with heavy metal detoxification, important for healthy mood and cognitive function.
Curry – Provides curcumin, an anti-inflammatory substance in turmeric which may help protect the brain from the effects of aging.
Coconut aminos – Provides amino acids crucial necessary for brain and nervous system function, as well as overall health.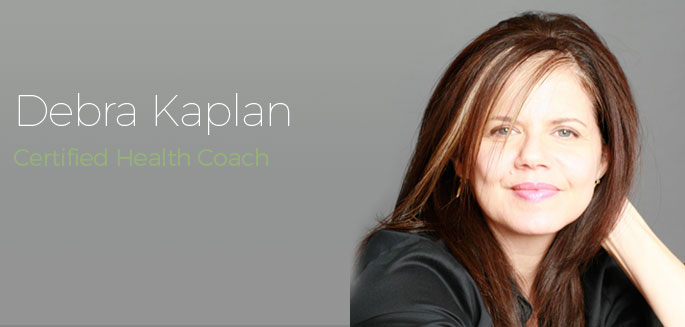 Debra Kaplan, M.S.
Debra Kaplan received her masters in Rehabilitation Counseling from the University of Arizona. She then joined the faculty at the University of Washington where she helped develop a graduate program in educational leadership training and directed an on-campus clinic. She became a certified health coach after graduating from the Institute of Integrative Nutrition in 2011. Debra has an abiding belief in the body's instinctual ability to heal itself. She takes an individualized approach to health coaching, offering support unique to each client's needs.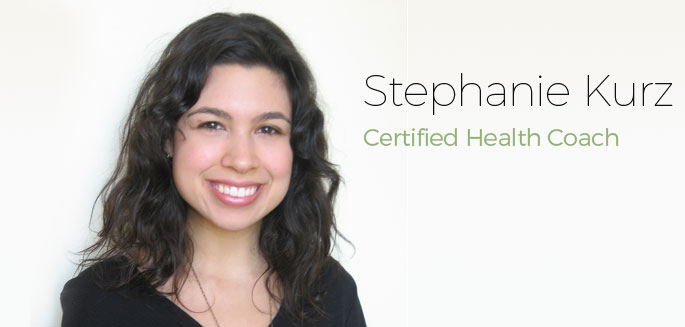 Stephanie Kurz, N.C.
Stephanie Kurz is a certified health coach working at The Morrison Center, in NYC, where she partners with clients to optimize their energy, vitality and physical well-being with the use of diet modification, and a balanced, natural approach.
To learn more about how our health coaches can help you achieve your goals, visit our website or download our Health Coach Services brochure.