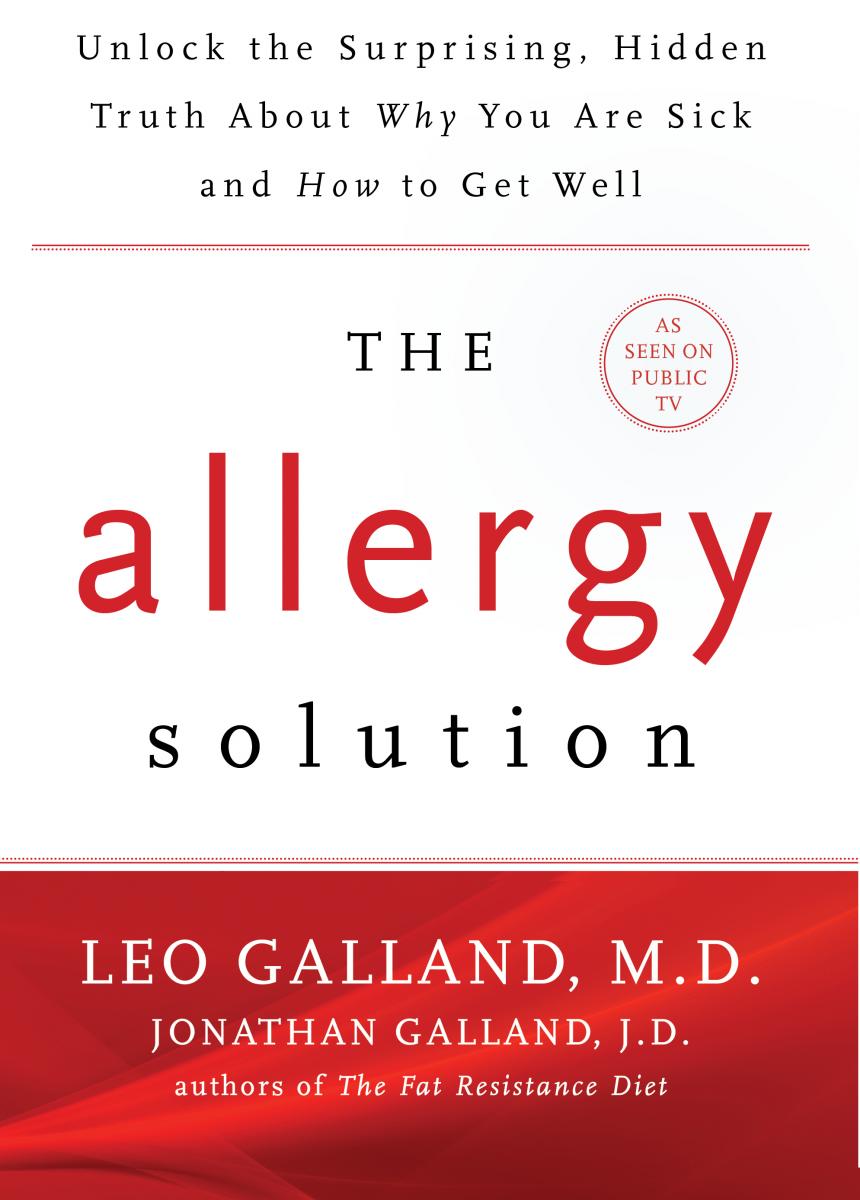 By Leo Galland, MD and Jonathan Galland, JD
For those who have struggled with unexplained symptoms, listen up! Persistent weight gain, fatigue, pain, brain fog, digestive trouble, anxiety or even insomnia – symptoms so many struggle with – could be the effects of hidden food allergies. In this book, my good friend, Dr. Leo Galland, shares his years of experience to help readers discover whether the health problems they may be struggling with might be hidden food allergies. He outlines a program to help rebalance the immune system, support detoxification and reduce inflammation to overcome allergies by utilizing a whole-foods diet, rich in specific fruits, vegetables and teas.
The tools and strategies provided in The Allergy Solution also cover ways to strengthen the integrity of the gut, since the gut is the largest part of the immune system. At The Morrison Center, we wholeheartedly support this type of approach to achieve true health and healing – that's why we think this book belongs in every health-conscious person's Healthy Living Library!